Disposable medical mask | JINHAOCHENG
Product Detail
Product Tags
The disposable face mask
[Structure]
Composed of a mask body,a plastic nose clip and ear loops.The mask body is composed of three layers,the inner and outer layers are nonwoven fabric, and the middle filter layer is melt-blown nonwoven fabric.
[Application Scope]
The blue disposable face mask is intended in ordinary medical environments to block and exhale or spray contaminants from the mouth and nasal cavity.
[Usage]
1.Open the package and takeout the mouth mask with the edge of the nose clip facing up.
2.Cover the mouth mask,nose and jaw,and put the ear strap behind the ear.
3.Adjust the position of the nose clip and mask to make them comfortable to wear.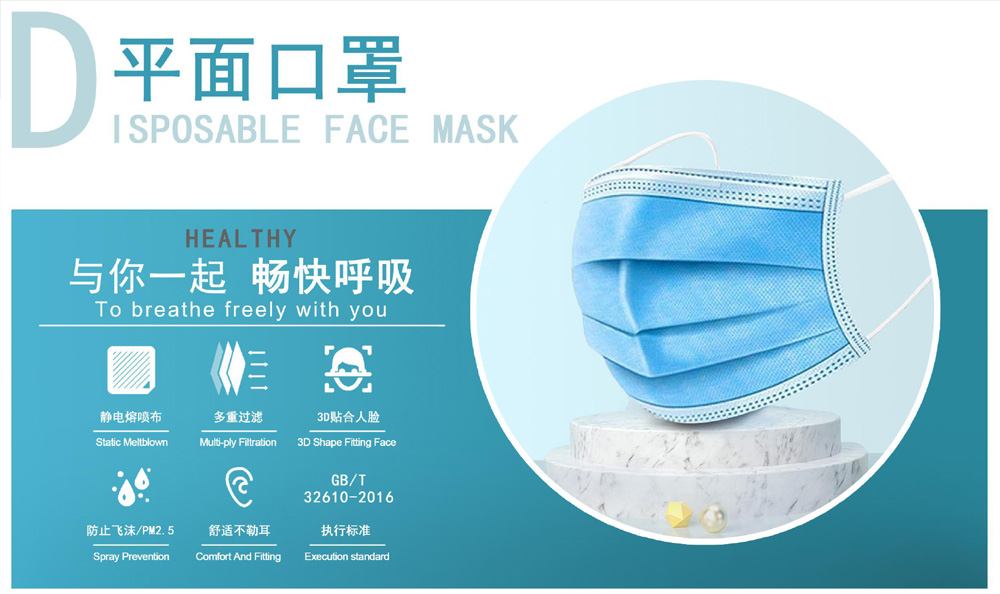 Breathe Freely And Purification
Spray Prevent ation, Breathable And Anti-bacteria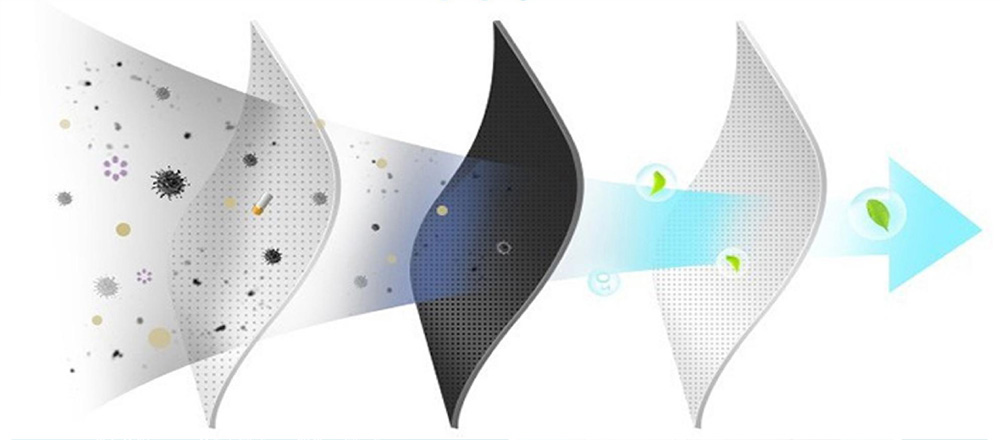 Outer Soft Nonwoven Fabric:Spray Prevent ation
  Nonwoven Melt blown Fabric:Bacteria Filtration PM Filtration
  Skin-friendly Nonwoven Fabric:Breathe Freely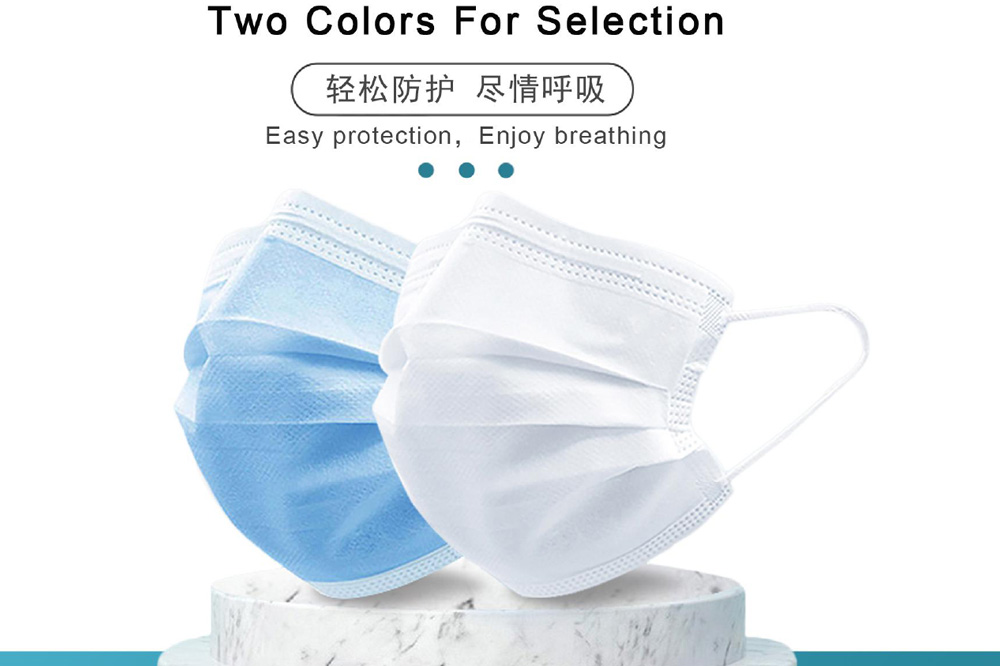 Disposable Face Mask Advantages:
1.Three-layer folding: 3D breathing space.
2.3 layers of filtration, no odor, anti-allergic materials, sanitary packaging, good breathability.
3.Sanitary face mask effectively prevent inhalation of dust, pollen, hair, flu, germ, etc.. Suitable for daily cleaning, allergic people, service personnel (dental, nursing, catering, clinic beauty, nail, pet, etc.), as well as patients who need respiratory.
The production process
1. Warehouse materials (non-woven cloth, meltblown cloth, ear belt line, bridge of nose)
2. Feed on the automatic machine (two layers of non-woven cloth, one layer of meltblown nonwoven cloth, install the lug line and the nose bridge).
3. The automatic mask machine directly shapes the spot welding lug into a finished product.
4. Internal packaging and outer packing of finished products.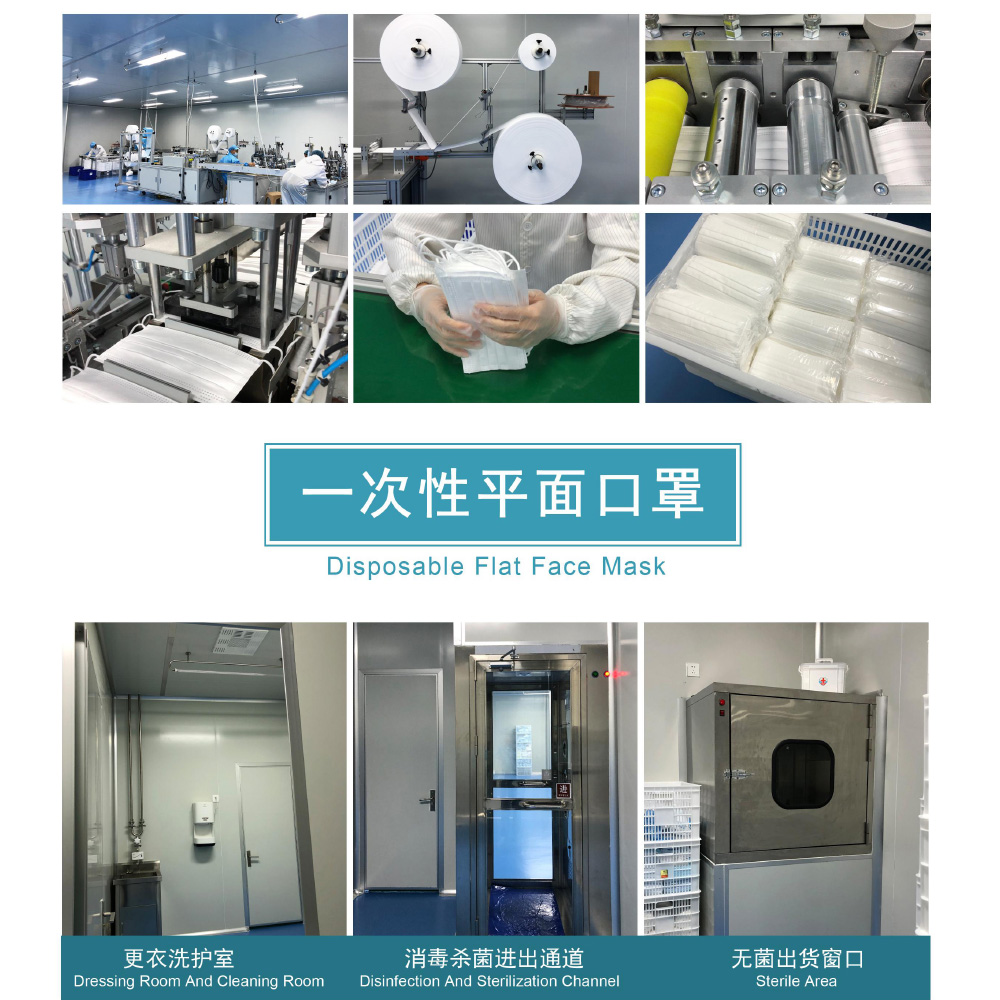 Disposable mask test report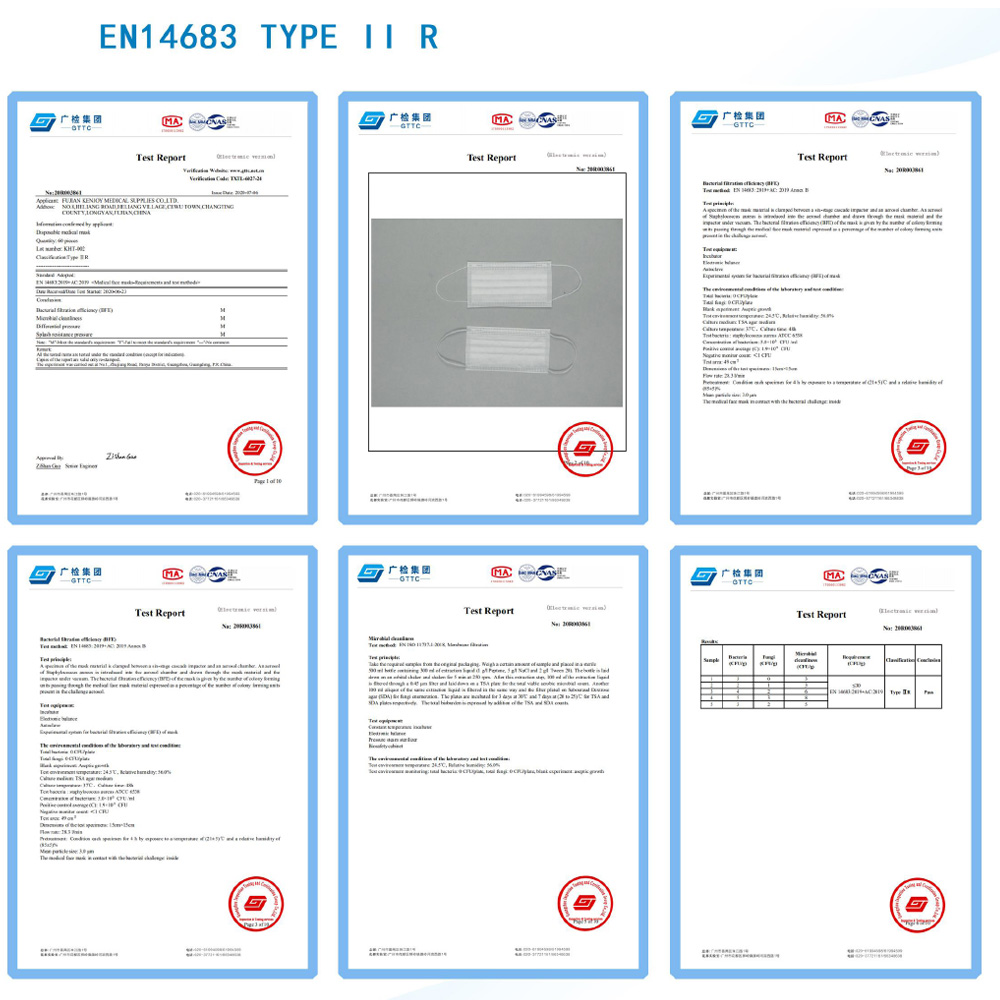 1Declaration of conformity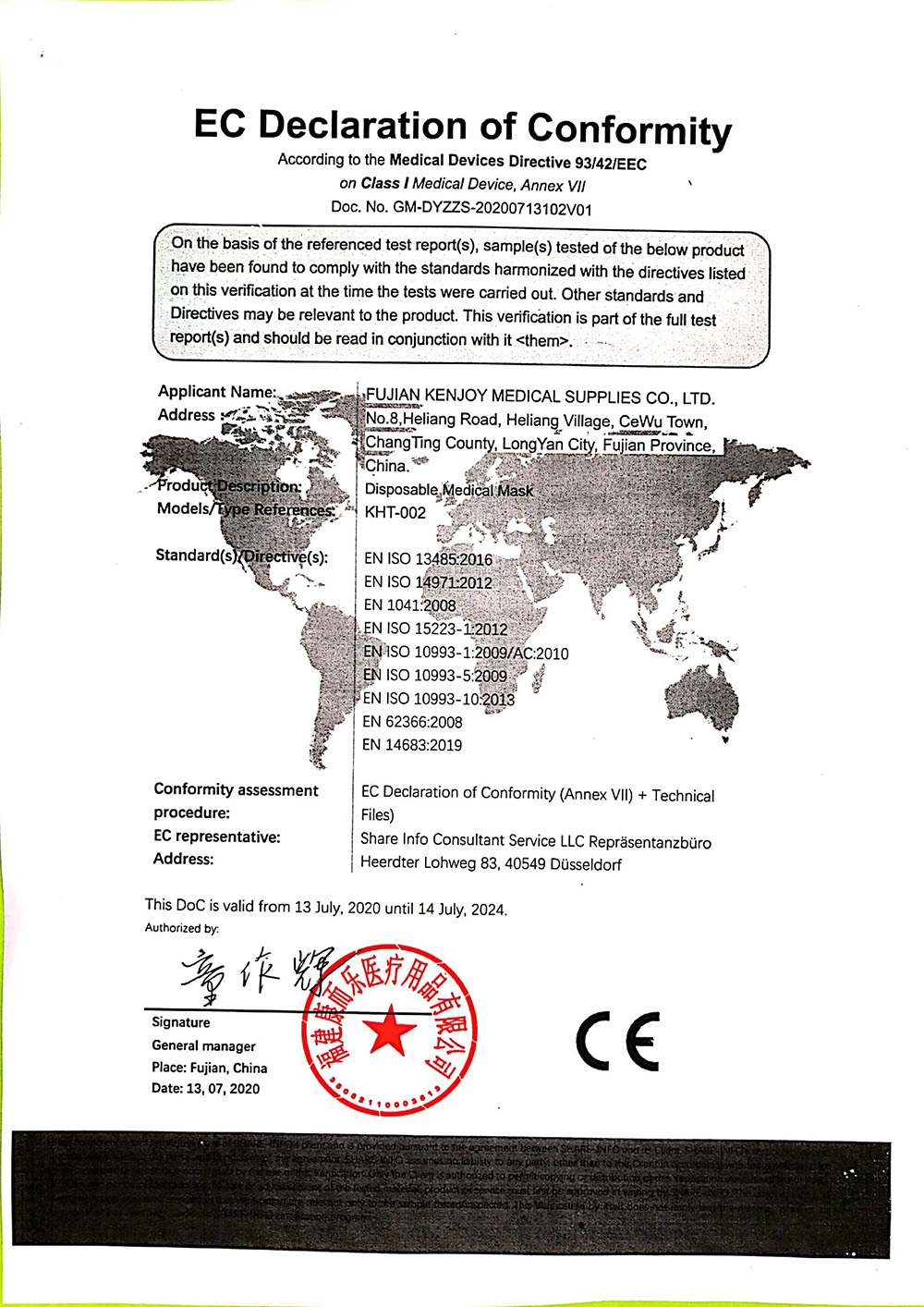 ---
---
Next:
OEM Supply China Ready to Ship Giebielok Logo Printed Earloop Fold Civil Dust Disposable Safety Face Mask KN95
---