Disposable Protective Facial Mask For Daily Usage
Product Detail
Product Tags
Specification Of Facial Mask
Product Name: Disposable Protective Facial Mask For Daily Usage
Instruction For Use:
1. Pull the mask up and down, open the fold;
2. The blue side faces outward, and the white side(rubber band or ear band) faces inward ;
3. Nose clip side is up;
4. The mask attaches face tightly by using the rubber band of both sides;
5. Two fingers press the nose clip on both sides gently;
6. Then pull the lower end of the mask to the chin and adjust it to no gap with face.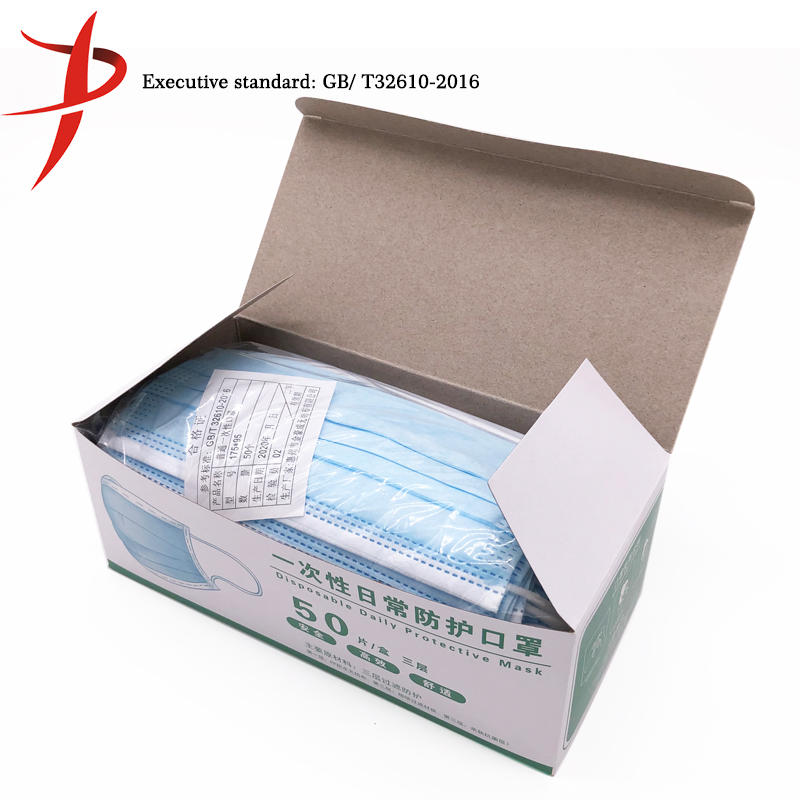 Safe High efficient Comfortabl
  Three layers of protection
  isolation pollution
  Health guardian
  Main raw material: Three layers for filtration protection
  Executive standard: GB/ T32610-2016
  Product size: 175mm x 95mm
  Packing specification: 50 pieces/box
  Specification: 2000 pieces/carton
  Product grade: qualified
  Production date: see code
  Validity: 2 years
  Manufacturer: Huizhou Jinhaocheng Non-woven Fabric Co., Ltd.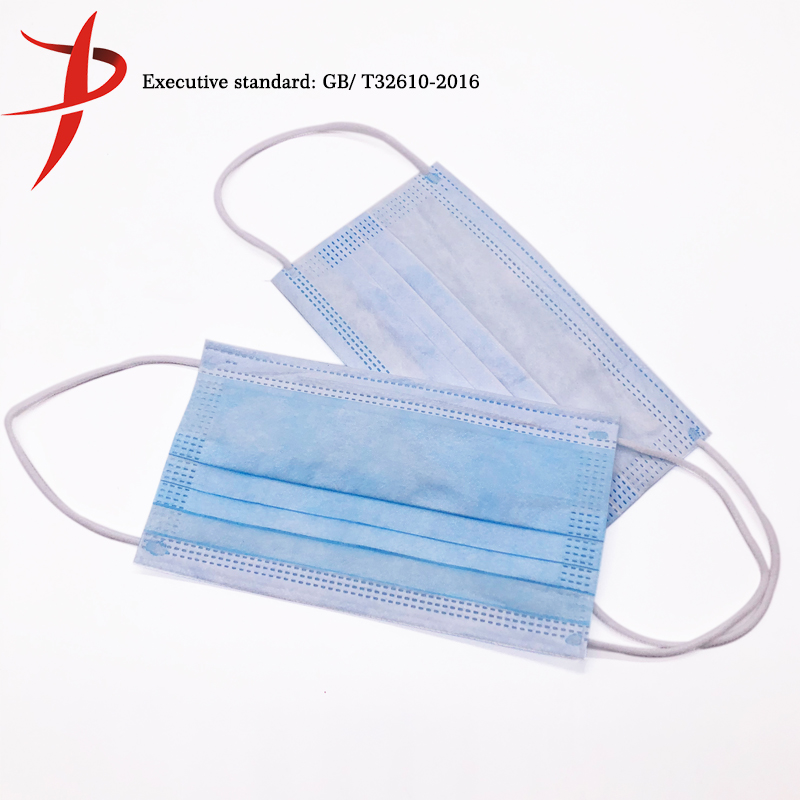 Matters needing attention
1.The mask should be replaced in time, and is not recommended for long-term use
2. If there is any maladjustment or adverse reaction during wearing, it is suggested to stop using
3. This product is not washable. Please make sure to use it within the validity period
4. Store in a dry and ventilated place away from fire and inflammables
---
Previous:
Polyester Geotextile | JINHAOCHENG
---